Chalon dans la Rue festival: soon soon soon!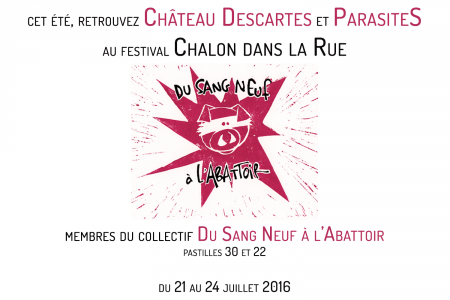 From the 21st to the 24th of july, ParasiteS and Château Descartes will perform in the Off of the festival Chalon dans la Rue, like Risque Zéro, Marathon and BOI did before...
Du Sang Neuf à l'Abattoir, it's the name of the collectif we created, builet and organised with friends: la Société Protectrice de Petites Idées, la Piscine, la Contrebande, la Cie Mauvais Coton, la Cie la Pendue, la Cie Carcara, la Cie L'Autre Main, la Cia FrutillasConCrema, la Cie du Chat Fou, Singe d'Orchestre, Balkanic Orkestar, la Cie 3 x Rien and la Cie S'Évapore... without forgeting our wonderfull coordinators: Manue for the general coordination and Aleth for the technic coordination, and the volonteers team! What a staff! We can't wait!
See you there?!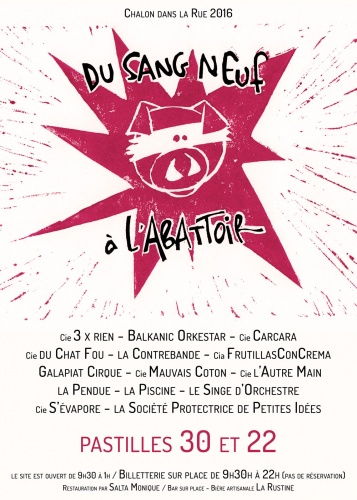 © Lucce*