a show Galapiat Cirque / Jonas Séradin - created in april 2014
acrobatic solo with live musique - outdoor - 70 min - from 10 years +
BOI is a duet between an acrobat and a musician.
The main character is a man… He doesn't say much but doesn't think less. Rough and sensitive, he embarks the spectators into his world made of wooden boards, logs, hemp and wine.
His aim throughout this acrobatic game is to seek shared moments and to succeed, he BOI (T.N.: French word for "wood" and "to drink").
BOI is an attempt to be uncluttered, sincere, original, surprising, singular, questioning, disturbing, honest and frank.
The original idea behind BOI is based upon acrobatics accompanied by live music and the use of different pieces of wood (wooden windows, wooden trampoline, boards, blocks, logs, and other wooden pieces). The accompanying musician is chosen by the receiving venue and works together with the acrobat for half a day before the performance. At the end of the show, the musician gives a concert and the spectators are invited for a drink within the playing area that the scenography transforms into a living-room/bar.
The aim is to create a space where the musician, the actor and the spectator can meet and exchange their viewpoints thus contributing to the evolution of the performance.
Wood, hemp, wine and the human being are the noble materials that are the mainstay of this production.
Writer, performer :Jonas Seradin
Artistic insight :Pierre Deaux and Barbara Gay
Vocal insight :Haim Isaac
Sculptor and wood advisor :Fabien Leduc
Tour Manager :Fanny Pezzutti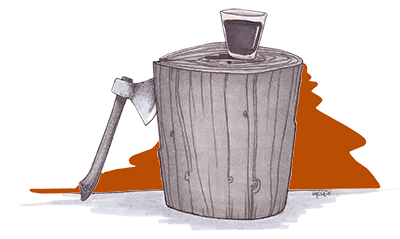 Production : Galapiat Cirque
Co-production : Le Prisme, Action culturelle des Communautés de Communes des Avaloirs, Le Horps-Lassay et Villaines- La-Juhel (53), Le Kiosque - Centre d'action Culturelle du Pays de Mayenne (53).
In-residencies : Les Fers'ailleurs, Pommerit-le-Vicomte (22), Maison des Jeunes et de la Culture du Quintin (22), Mairie de Quintin (22), La Grainerie, Fabrique des arts du cirque et de l'itinérance, Balma (31), Carré Magique Lannion (22), Fondation Bon Sauveur, Bégard (22)