Previous edition
2015, edition zerO: an experiment in Pors Scaff, Plougrescant (Brittany)
It started on Sunday, August the 30th with a bowls contest, circus show, parent-child acrobatics workshops, introduction to climbing.
The week after was dedicated to experimentation: research, tests, circus creations, music and tinkering on the seashore.
Presentation of the work in progress was on Friday, September 4th at 7pm, this will be followed by a concert with Pavan Takin and fireworks provided by the city council of Plougrescant.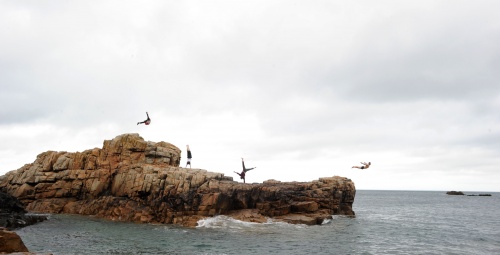 affiche 2015 © Sébastien Armengol