This summer, we won't be bored!!
What a program!
Our festival "Tant qu'il y aura des Mouettes" is just finished, that we organise other crazy events!
Programmed, besides show's "standart" tours, ParasiteS and Château Descartes'teams come together, with other friends and create a collectiv for the Chalon dans la Rue's Off from the 21st to the 25th of july, at Chalon sur Saône (71)
And, at the end of august / beginning of september, anonther festival is preparing:Cirque & Mer during weekends of the 27th and 28th of august, and 3rd and 4th of september at Plougrescant (22).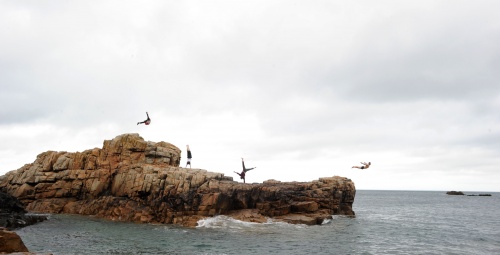 © Sébastien Armengol