Tant qu'il y aura des Mouettes... premier montage !
Here we are ! The first chapiteau is built, first caravanes are on the place, first volonteers are in action !
Tomorrow, we break down the yellow one in Paris, on thursday we built it again in Langueux...
The festival is coming... !!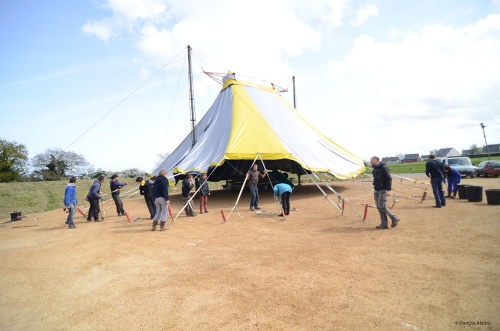 © François Alaitru