Back to the Westergasfabriek, Amsterdam with Capilotractées !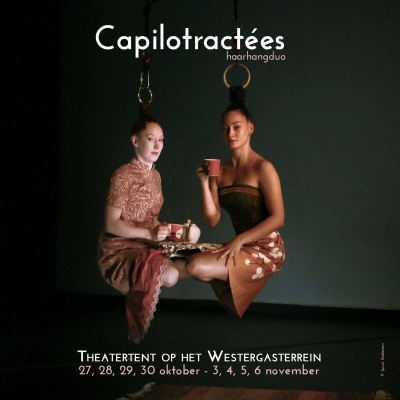 Two years after the successful show Risque Zéro, we are back in the parc of the Westergasfabriek in Amsterdam with Capilotractées.
Close to a freakshow, Capilotractées, poetically gentle, full of humour and a bit of drama, brings us into the core of the hair hanging mystery. Don't be afraid to be surprised!
thursday the 27th, friday the 28th, saturday the 29th of october at 8:00 pm
sunday the 30th of october at 4:00 pm
thursday the 3rd, friday the 4th, saturday the 5th of november at 8:00 pm
sunday the 6th of november at 4:00 pm
TICKETS?! Press the button below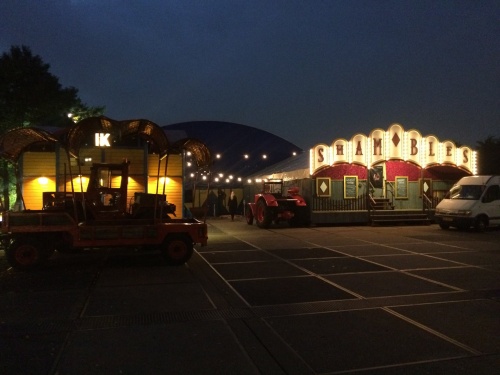 Here we are! © Luc Brinkhoff
---
Na het succesvolle Risque Zéro in 2014, is Galapiat Cirque terug in Amsterdam met de voorstelling Capilotractées.
Het is bijna een freakshow, maar toch poëtisch, vol humor en wat drama. Capilotractées brengt ons tot in de kern van het haarhangmysterie. Wees niet bang verrast te worden!
TICKETS? Press the button below