Wagabond au festival Tant qu'il y aura des Mouettes
Saturday 30 April 2016, le Grand Pré - Langueux (22)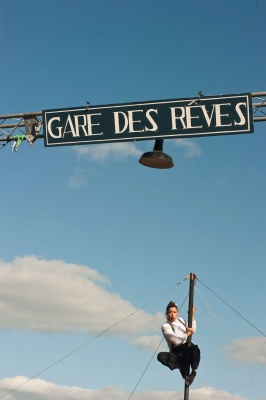 © Sébastien Armengol
Wagabond is a circus odyssey featuring a carriage of the 1930's.
On the platform at la Gare des Rêves (Dream Station), four characters of another time are about to leave for a trip around the world.
With an eccentric stationmaster as a guide, they embark the spectators on an explosive acrobatic and musical journey!
Saturday 30 April –3.30 pm – Outdoor - open price