concert Victoria Delarozière & Pierre Guidi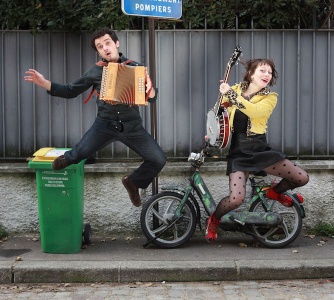 Victoria Delarozière & Pierre Guidi
concert - 60 min - yurt - open price
Imbued with deadly romantism and a ravishing naivety, Victoria Delarozière sings.
At her side, Pierre Guidi makes his banjo squeak.
Their accordions confront eachother and play with the songs and compositions of the beauty. Tango, waltz, rock'n'roll and realistic songs with a touch of spicy feminism.
Welcome to the Java Punk Môme!
Sunday 1 May –2 pm